The television, the one device that you rely on for news and entertainment is being constantly updated. And it begs the question: just how does one go about picking out the best all-in-one entertainment system?
Does size matter?
If you enjoy immersive TV viewing, then size is definitely an important factor when choosing your ideal device. To determine the ideal size of your TV, take into consideration the size of your room. You should be able to stand approximately 2 to 3-m away from the TV comfortably for optimal viewing. Other than finding the optimal TV size to prevent eye fatigue, curved TVs are also great for more relaxed viewing. The curved nature of the device means that eyes no longer need to strain to scan the entire breadth of the TV screen. The best way to find your ideal TV size is to test it out at the electronics store. Samsung's SUHD TVs come in sizes that range from 49-inches to 88-inches, in both curved and flat screens. With that many choices, you are bound to find your perfect TV!
Do you have to work around a tight space?
If you live in a petite home, you'd probably want to stay away from bulky TV sets and external entertainment devices. To work around it, Samsung has further refined the design for their SUHD line. Sleek and elegant, the new Samsung SUHD TVs are not only beautiful, they are also streamlined enough for modern homes.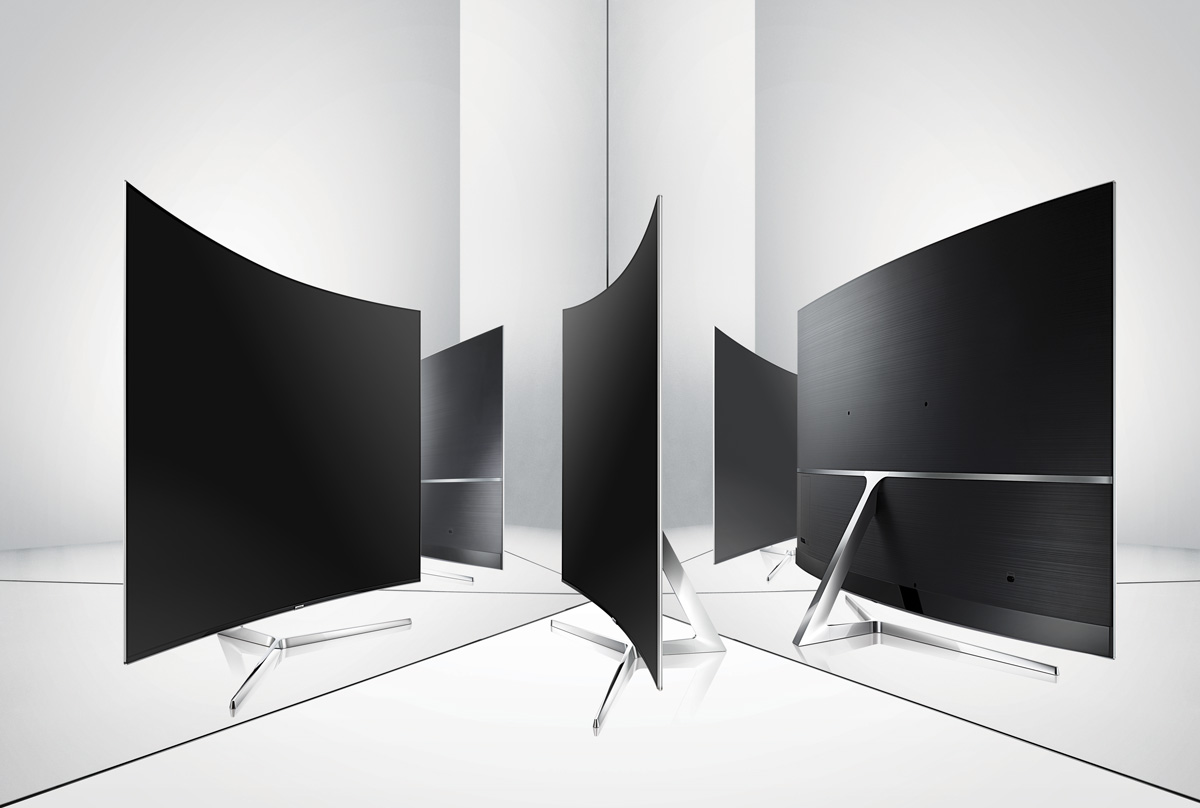 Keeping multiple home entertainment devices organised
These days, a typical home entertainment set up includes multiple devices, such as Blu-Ray players, set-top boxes, soundbars, speakers and game consoles. Sometimes, you may even connect USB drives or external hard drives into your TV to view photographs or videos. That's a lot of external entertainment devices to manage. Imagine the hassle if you'd have to switch between different devices. Not to mention the eyesore of multiple wires messing up the tidy look of your space. With the Samsung One Connect Mini, you don't have to worry about this. A separate rectangular-shaped device, the Samsung One Connect Mini links all your external devices to your Samsung SUHD TV. Think of it as an extension plug for your home entertainment system. The best part? This device keeps your living area looking neat and clutter-free, as you will only see one cable running from the TV to the box.
Smart TV vs. set-top box
The set-top box or media centre has similar features as a smart TV – both devices can be connected to the internet, which allows users to access online content. The set-top box, however, is sold separately. To access online content via the media centre, the device must be attached to your TV – not ideal if you wish to keep your feature wall or TV console neat. Plus, if you're a TV and/or movie buff, you might want to consider smart TVs with full web browsers and voice command systems for easy access to your favourite shows. Enter Samsung's SUHD TVs. The smart TVs come with a redesigned Tizen platform that even let you browse videos directly from video-on-demand TV Apps without pausing current programmes.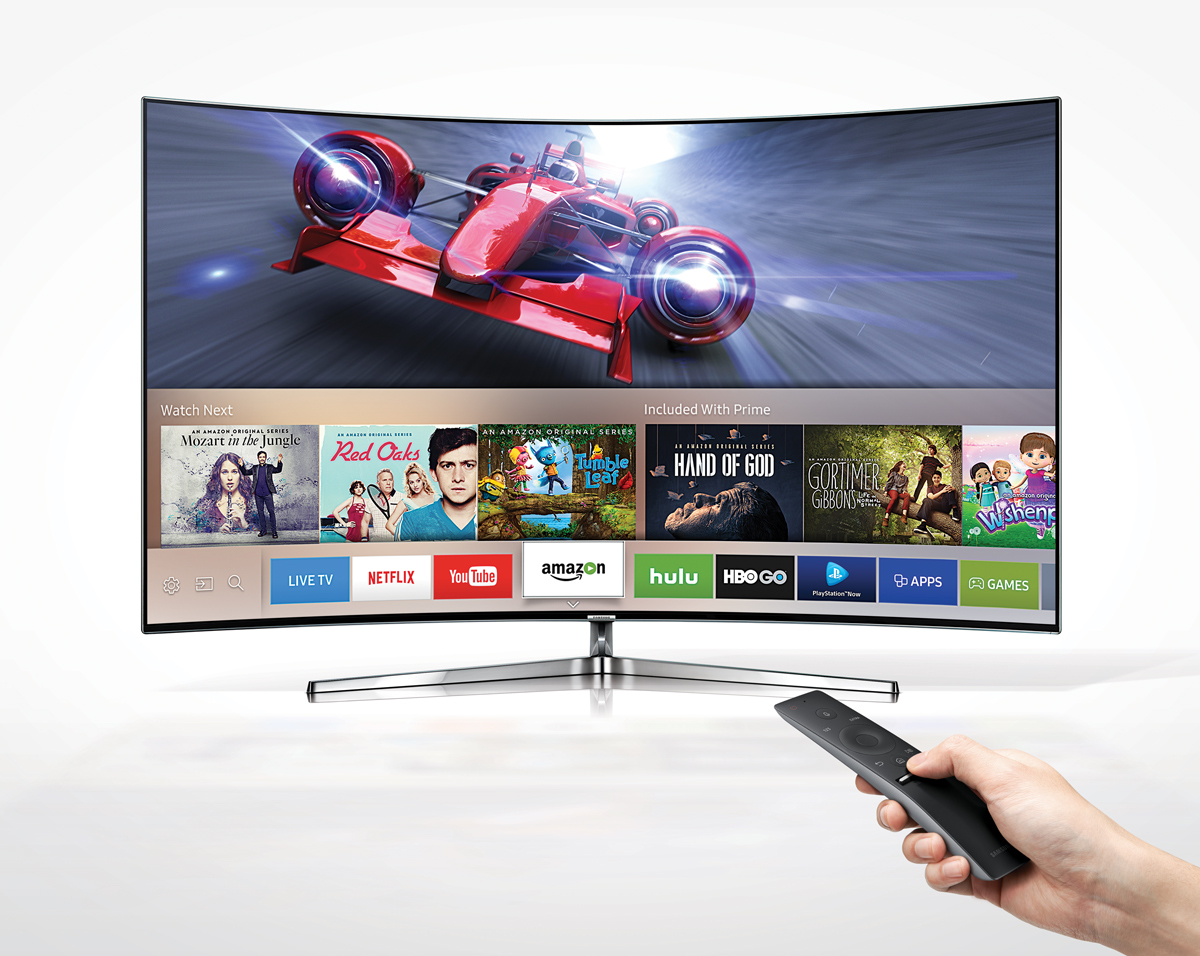 TV resolution: Why 4K UHD matters
For crisp and nuanced visuals, 4K UHD (Ultra HD) TVs come up tops for their ability to deliver higher image clarity as compared to regular HD TVs. Samsung's SUHD TV with Quantum Dot Display has the added advantage of being able to display vibrant colour contrasts and true-to-life picture experience thanks to its Quantum dot display that delivers up to 64 times more accurate colours. What this means is that you can enjoy rich and realistic images of your favourite shows.
HDR and its importance
High dynamic range, more commonly known as HDR, affects TV contrast ratio. When you want to view minute details, even during dark scenes on your screen, HDR is the all-important factor that increases luminance levels so that the whitest whites and the blackest blacks are displayed. To enjoy higher levels of brightness, peak brightness of 1000 nits is ideal. That's why Samsung's SUHD TV with its standard 1000-nit HDR display is able to deliver superb, photo-realistic images for ultimate immersive TV viewing.
Experience the Samsung home entertainment system at the SquareRooms x Samsung House Party! Register here now, limited slots available.