So, you dread cooking—the kitchen feels cramped and you never seem to have enough surfaces to work on. We get you. But what might surprise you is that there's a way to make your small kitchen much more space-savvy.
"To take the frustration out of cooking, create a layout that's conducive to meal prep and go for systems that do more with smaller spaces," shares the Product Specialist at BLANCO. Intrigued? Here's how you can plan your layout to make your small kitchen more space-efficient for good.
1 Follow your workflow
Your kitchen layout should always facilitate workflow. While this is down to personal preference, you'll generally want to keep the routes between the oven, sink, worktops and waste bins as short as possible for efficiency and to minimise spills.
2 Plan for the key elements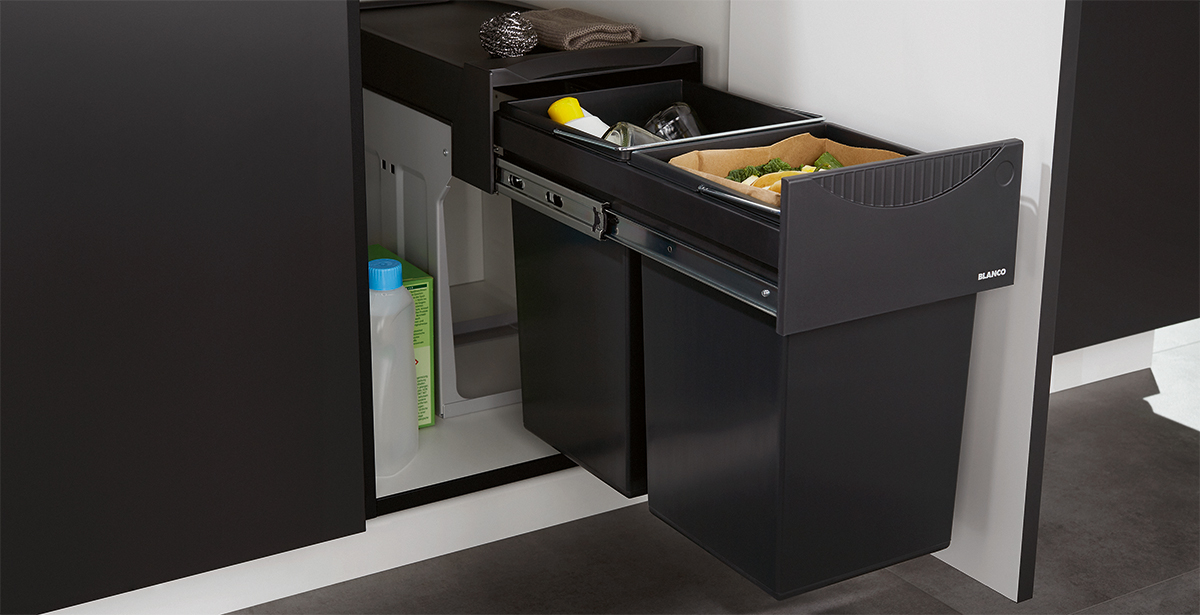 Of course, your kitchen layout needs to offer sufficient countertop space and room for all the necessary equipment, while also facilitating a seamless organisational system. To pull this off, you need to plan for the important elements in the kitchen, such as the sink and the waste bins.
Waste bins work particularly well when positioned right under the sink as this is where most waste occurs. If your cabinets have hinged doors, look into the BLANCO BOTTON II 30/2, which can be pulled out on rails. For drawers, the FLEXON II is a convenient waste option that keeps things clean and organised.
3 Think vertically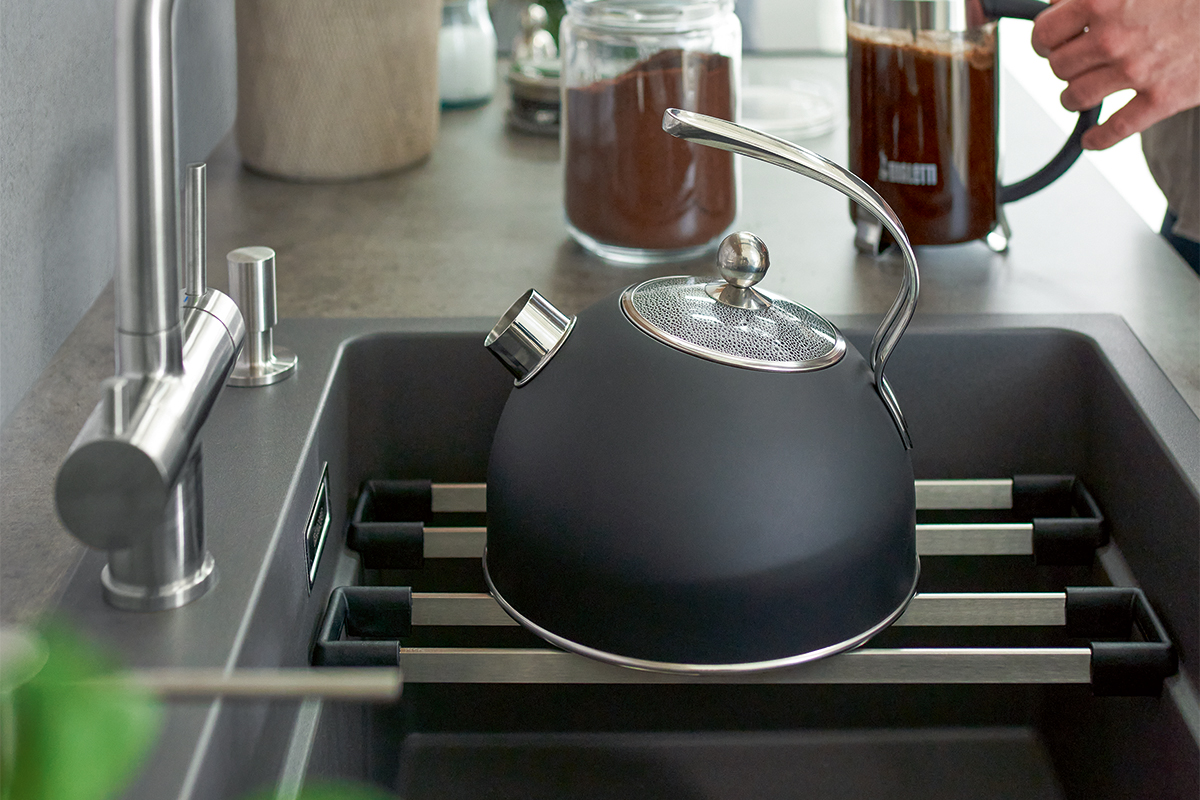 Don't just think horizontally, but also vertically. Beyond installing shelves above the worktop, which frees up the surface and makes it easy to reach for commonly used items, the multi-level BLANCO ETAGON sink also lets you utilise your washing-up zone better.
On the bottom, you can place thawed ingredients or washed vegetables. One level up, you can rest pots and pans on rails. On the topmost level, you can chop ingredients on a cutting board that fits perfectly over the sink.
Crafted out of hardy Silgranit, these sinks can be completed with the FONTAS-S II Mixer Tap, a three-in-one innovation that offers filtered and unfiltered water out of a pull-out hose—very handy for washing every nook of the sink and filling up nearby pots and kettles!
4 Opt for multifunctional fittings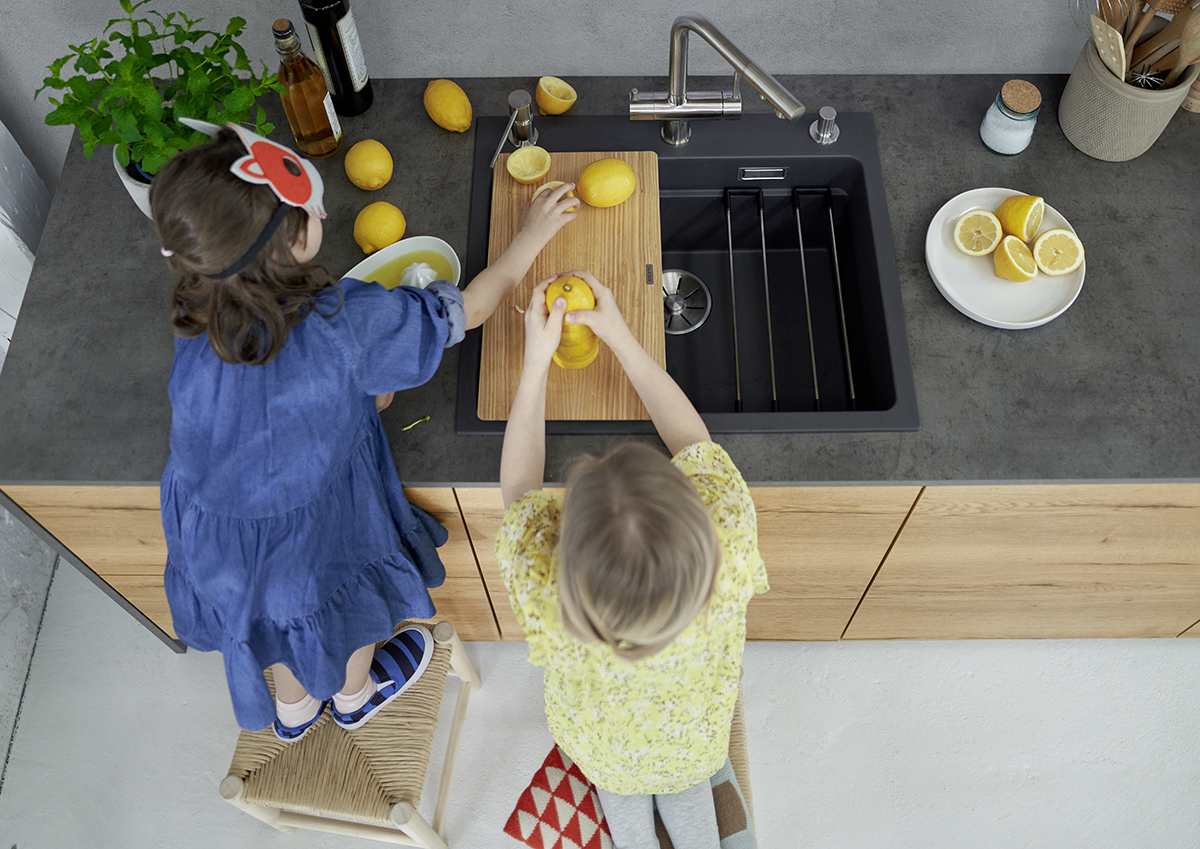 Upgrading the kitchen sink, the countertops, the waste bins and so many other things individually can prove expensive and exhausting—which is where an all-in-one unit comes in handy.
While run-of-the-mill kitchens combine several standalone solutions, you can bring a greater sense of ease to daily kitchen life by opting for a perfectly integrated system. In the BLANCO UNIT, all components have been carefully selected to ensure seamless integration with one another and to provide a perfect fit for premium kitchens.
Find out more about your ideal kitchen fittings at blanco.com.
This post was brought to you by BLANCO.