An abundance of storage options and natural materials help keep the look of this three-bedroom family home clean.
FACT FILE
Space: 3-bedroom condominium unit
Size: 1,200 square feet
Location: Choa Chu Kang Loop
Home to: 2 adults, 3 children
Designer: Jake Yeoh from ZLC and Huilian from Interior Kit
Reno Period: 10 weeks
Kitchen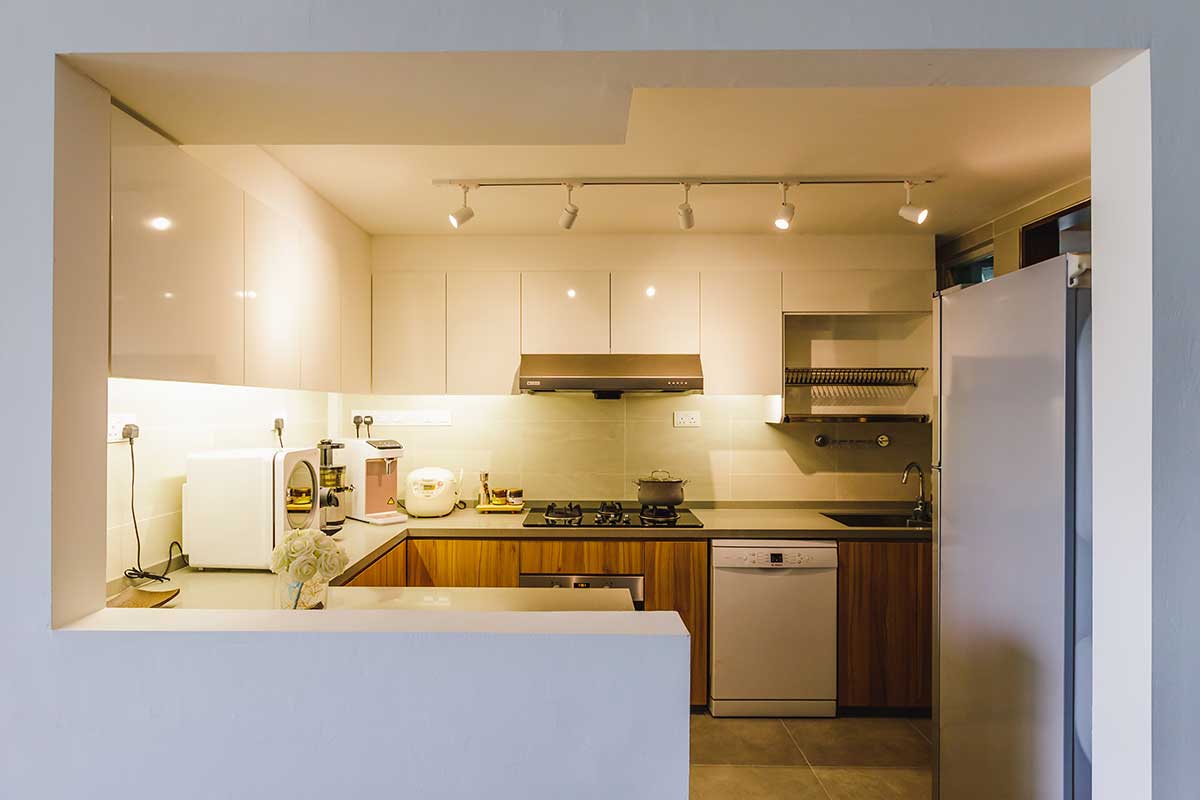 The original partition wall was partially hacked away to open up the space and create a free-flowing layout between the kitchen and communal zones. As the female homeowner cooks often, Jake followed a U-shaped layout for the utilitarian zone, which allowed for more base cabinets to be fitted into the space.
Kitchen Details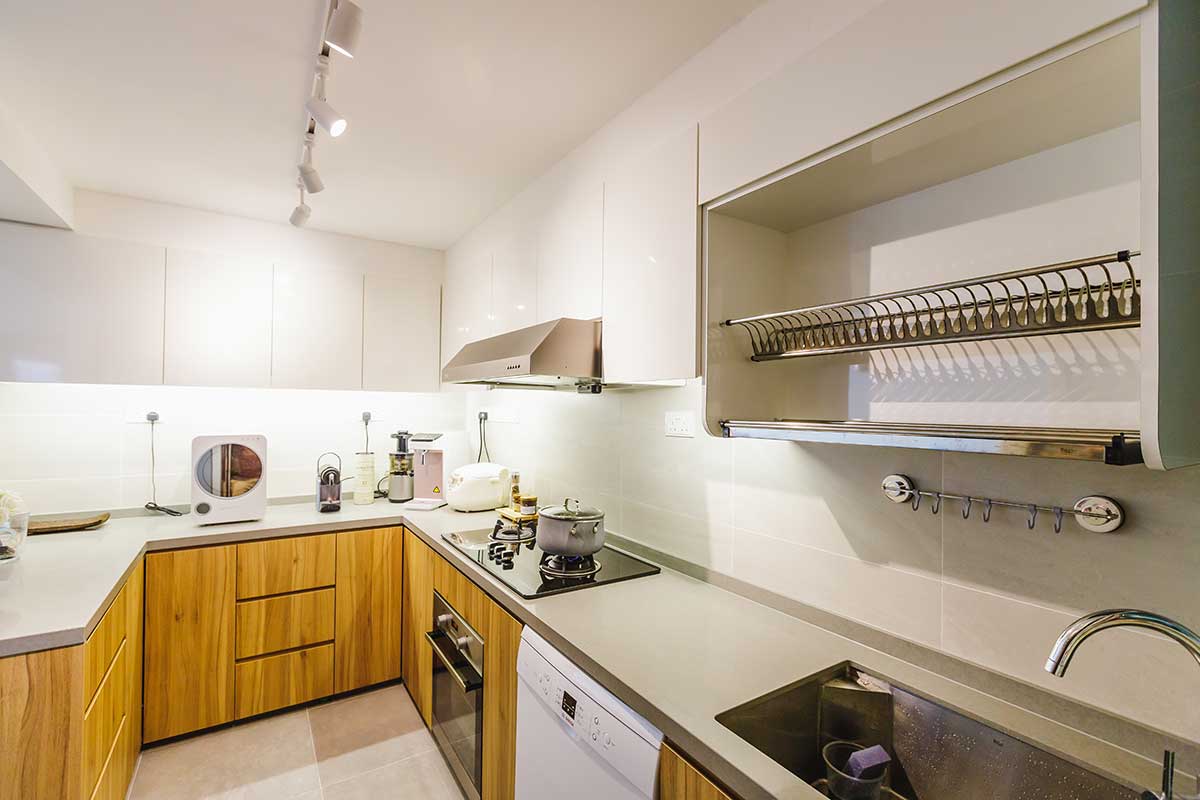 To keep up with its regular usage, the kitchen was fitted with quartz countertops, a tiled backsplash and TAK-laminated cabinets to further enhance the durability of the utilitarian zone. The absence of protruding handles on the cabinets greatly reduces the number of sharp corners in the space, serving as a safety feature for the three young occupants in the home.
Dining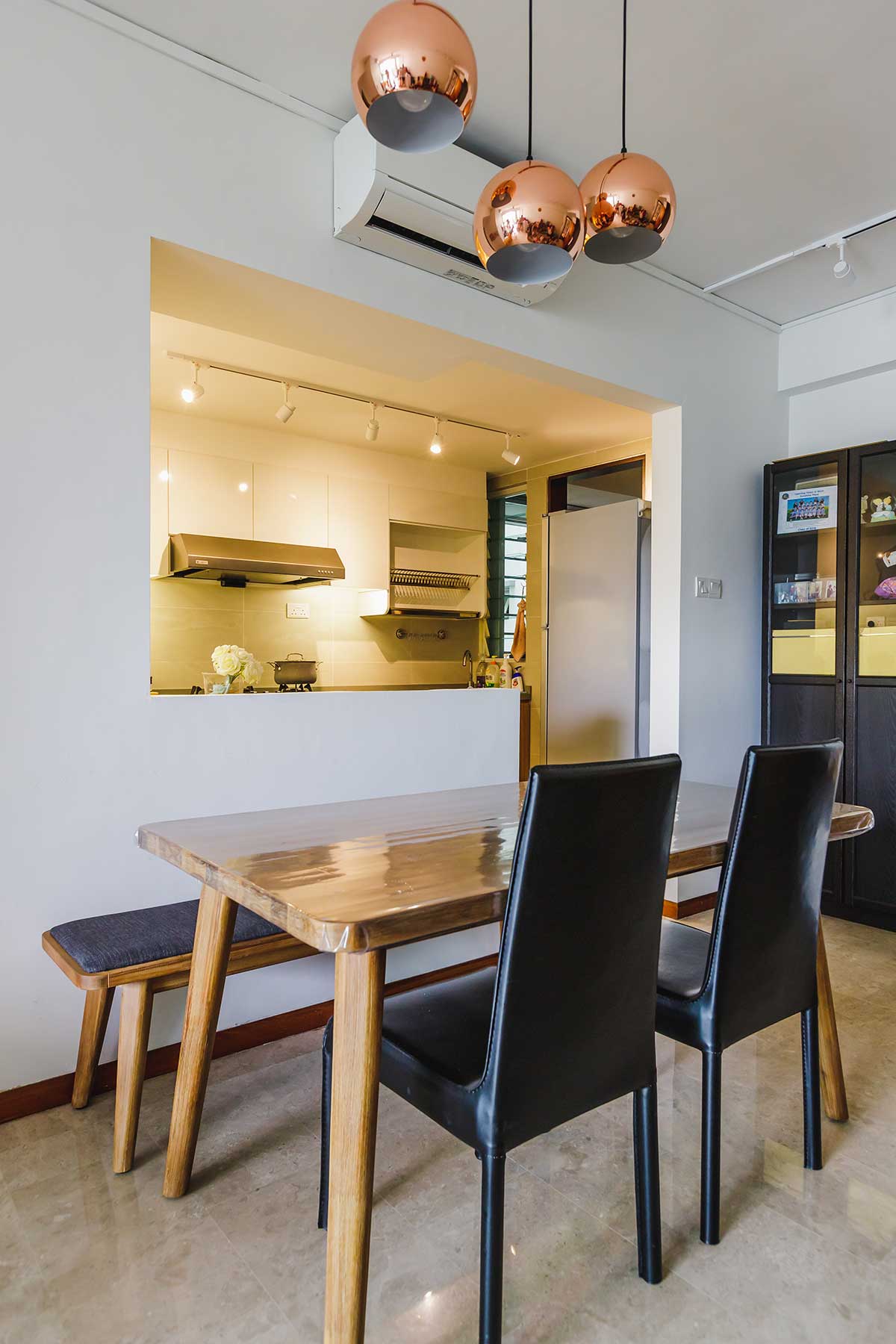 Simply furnished with a minimalist wood- accented dining table, a pair of black upholstered chairs and an industrial-chic dining bench, the dining area possesses an open and airy vibe.The use of the bench also caters for additional seating arrangements at any one time. Rounded pendant lamps complete the look of the space with their unique frames.
Entryway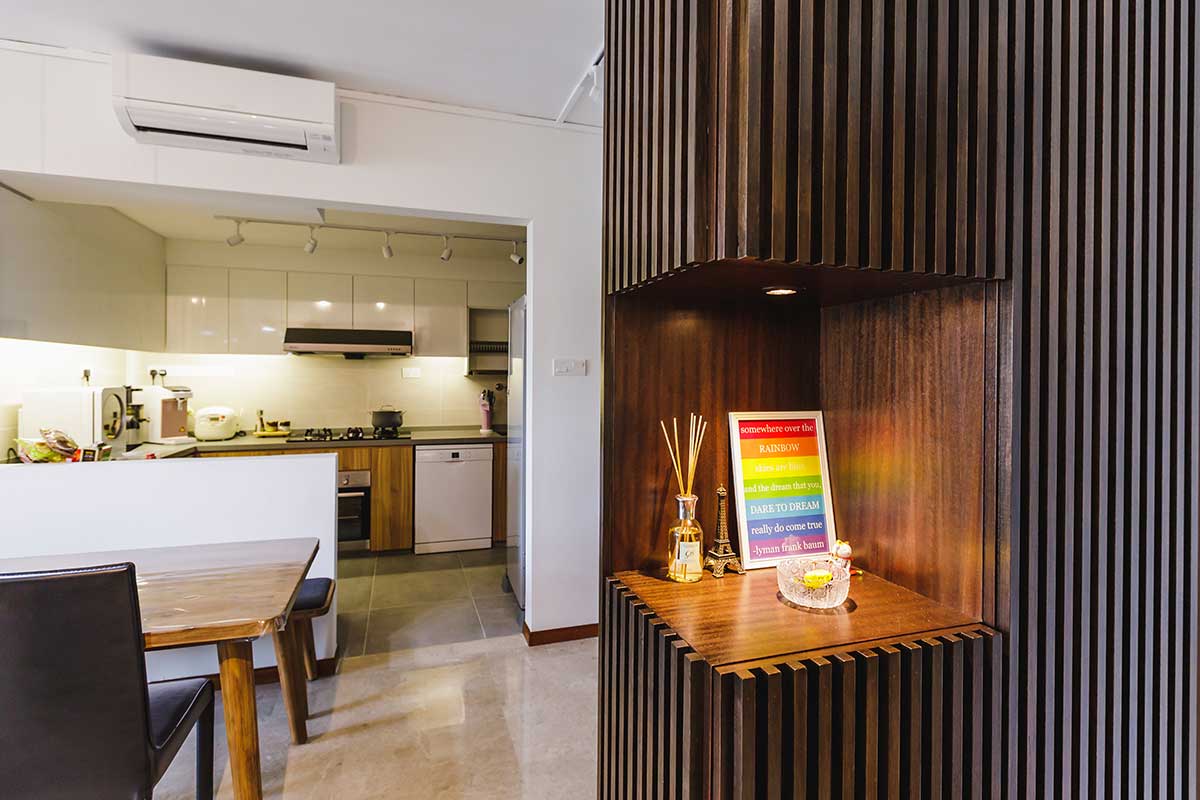 To cater to this family's needs, interior designers Jake Yeoh of ZLC and Huilian from Interior Kit transformed this three-bedroom apartment into a fully functional space. They fitted the home with plenty of bespoke fittings, including a built-in cabinet placed along the entryway. Besides serving as a shoe cabinet, it also doubles up as a privacy screen.
Master Bathroom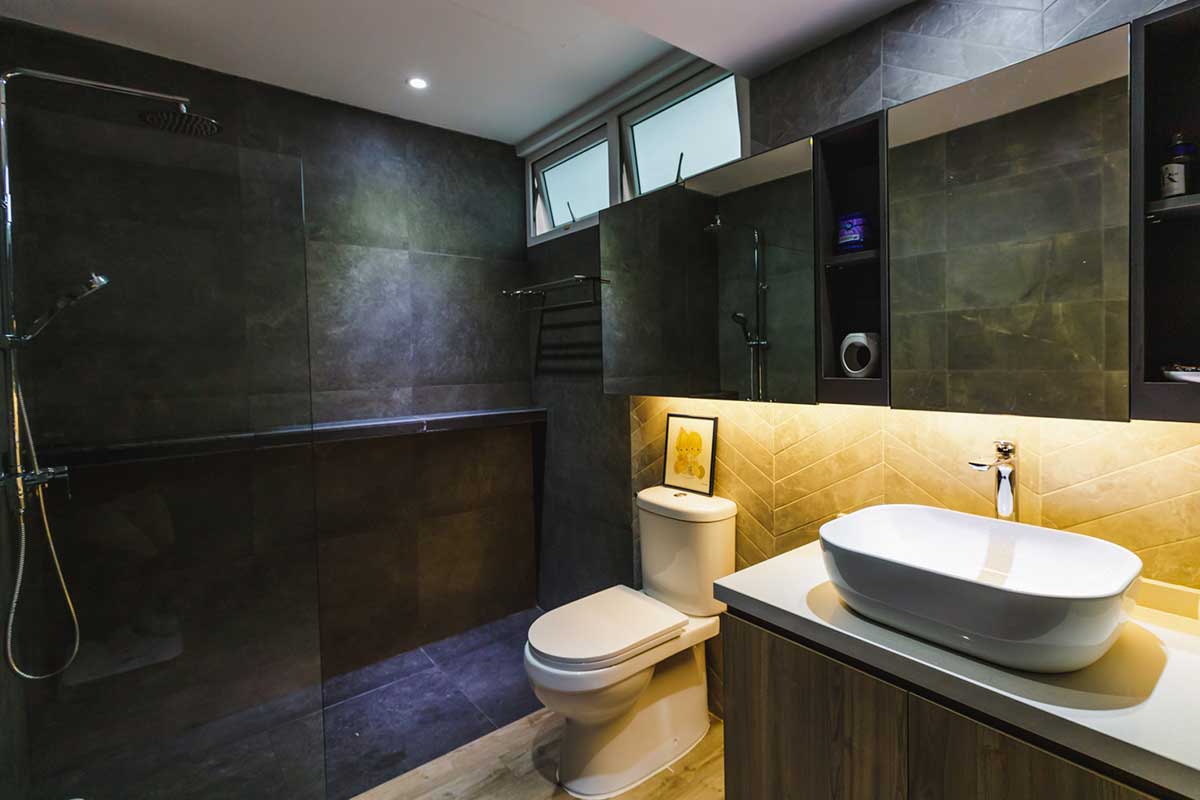 With dark limestone-effect tiles covering most of the surfaces here, the master bathroom is injected with a cosy yet luxurious ambience. Along the vanity wall, the tiles were also finished in a chevron pattern that enhances the visual appeal of the space. Meanwhile, an expanded mirror cabinet helps keep bathroom accessories tidy.
About ZLC
Focusing on residential upgrades and HDB renovations, ZLC believes in offering sincerity, honesty and quality assurance to its clientele. By building their reputation through the years, they have grown to become a trusted name for homeowners plus commercial and industrial customers alike. Armed with a team of trusted professionals, ZLC aims to provide top-notch personable service and quality workmanship for all customers.
Address
280 Woodlands Industrial Park E5, #04-23, Harvest@Woodlands, Singapore 757322
Tel: 6284 0118
Email: [email protected]
This post was adapted from an article originally published in the September 2019 issue of SquareRooms.