A powerful fan is an absolute essential in Singaporean households, keeping our homes cool and the air circulating on even the hottest of days. But if the air is saturated with unpleasant odours and perhaps carrying bacteria and allergens, there's not much a standard fan can do to help.
That's why Sharp launched their new Plasmacluster Ion Electric Stand Fan, combining air circulation with purifying functions for a pleasant and hygienic home. We decided to take it for a test run and see what it's all about—here's what we found.
The main selling point of the fan is its Plasmacluster Ion Technology, which is said to filter the air and reduce airborne mould, bad odours, viruses, bacteria, allergens and things like cigarette smoke.
The negative ions released by the fan are additionally supposed to dry damp laundry faster and thus eliminate bad odours from prolonged dampness.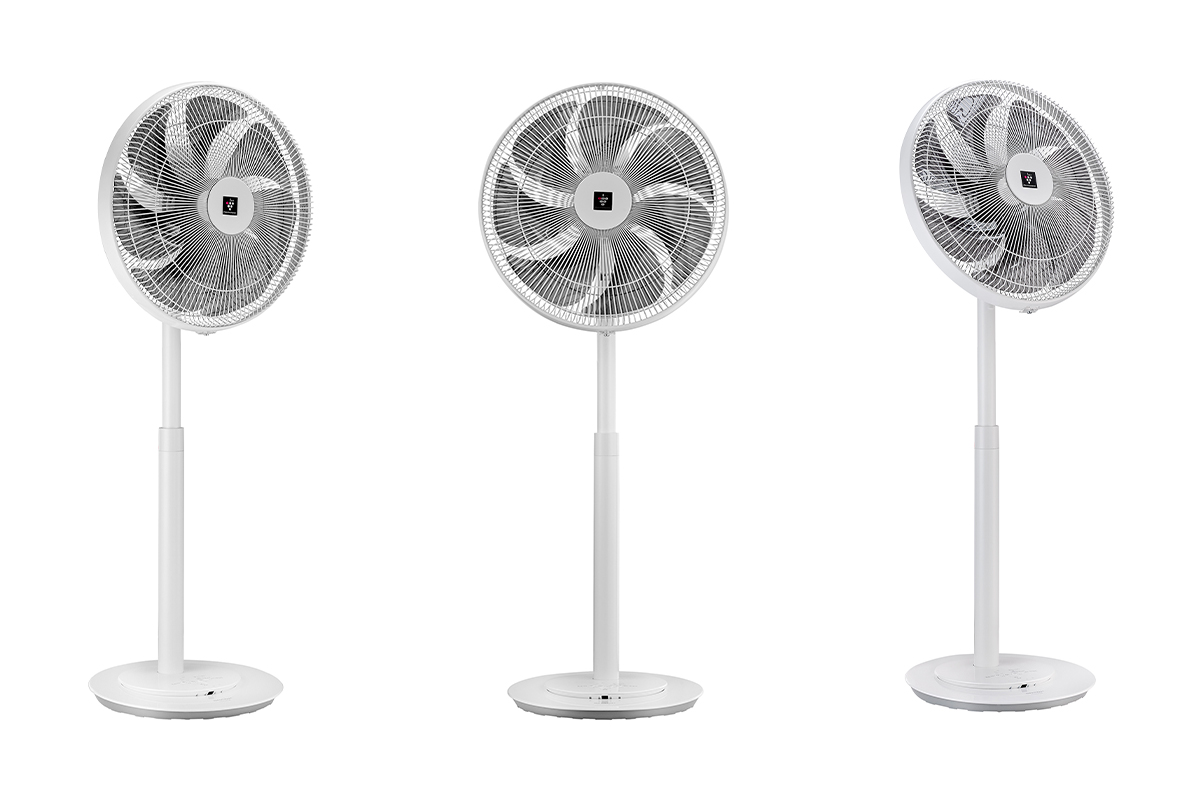 An ionising fan certainly has a lot of benefits, but what we found disappointing is the lack of measurement of air quality or any kind of indication of filtering results.
The only way to check whether the air in your home is truly cleaner would be to use an external device to measure the air quality, something that we believe the fan itself should be capable of.
The lack of an indicator would also make it difficult to find out if the fan ever malfunctions or stops ionising successfully over the years.
Beyond this, however, we were happy with the fan's power and quiet operation. On speeds up to level four, the fan is barely noticeable, and even on higher settings, the noise is minor and not disruptive in the slightest.
The blades provide a strong airflow that can be felt up to six metres away from the fan, making it perfectly suitable for most Singaporean homes.
Additionally, it can be operated with a remote and also has in-built timers for one, two, four and eight hours of operation.
While the height of the fan is slightly lower than that of most models, the airflow is easily adjusted by tilting the head to a suitable angle to direct the wind as you wish.
All in all, the Sharp Plasmacluster Ion Electric Stand Fan is a very capable fan that packs a few extra bells and whistles to keep your home clean and refreshed. If air quality is your biggest pain point, we recommend opting for an air purifier with a monitor and air quality indicator instead.
However, if you're looking for a simple yet powerful standing fan on a budget, this is a great pick that will serve you well.
Get your Sharp Plasmacluster Ion Electric Stand Fan now at cocorolife.sg or any major reseller island-wide.