Considering the wave of haze we're expecting in Singapore in the next few months, it's time to arm yourself with a good air purifier.
To save you the trouble of endlessly searching for a great air purifier, we've compiled some of our team's trusted favourites below. Here are the best air purifiers in Singapore to keep your air clean no matter the weather.
Futur Living LUNA UV Air Purifier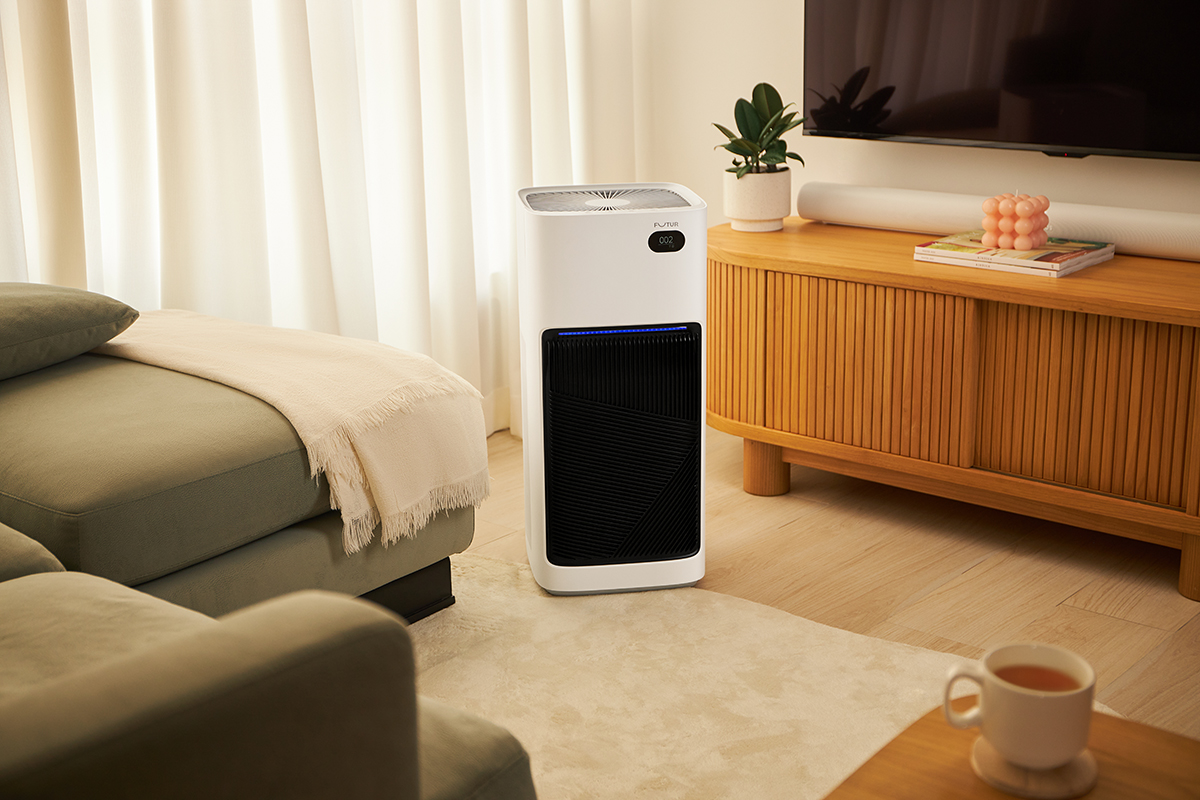 The Futur Living LUNA UV Air Purifier ensures great air quality at home with Acci-Sonic Technology that purifies air especially quickly, covering up to 935 square feet—the size of a small HDB flat.
This purifier can eliminate up to 99.97% of bacteria and gets rid of pet dander, dust and other common allergens, which often trigger asthma, sinus issues and skin sensitivities in both kids and adults.
Its five-stage filtration system includes a medical-grade HEPA 13 filter and UVC sterilisation for thorough purification, and each filter lasts approximately one year, so you don't have to worry about constantly replacing it either.
With a modern and futuristic look, this air purifier fits into most home interiors seamlessly, and it can even be controlled via a mobile app for added convenience.
Check out our first impression here!
Steriluxe Aire Air Purifier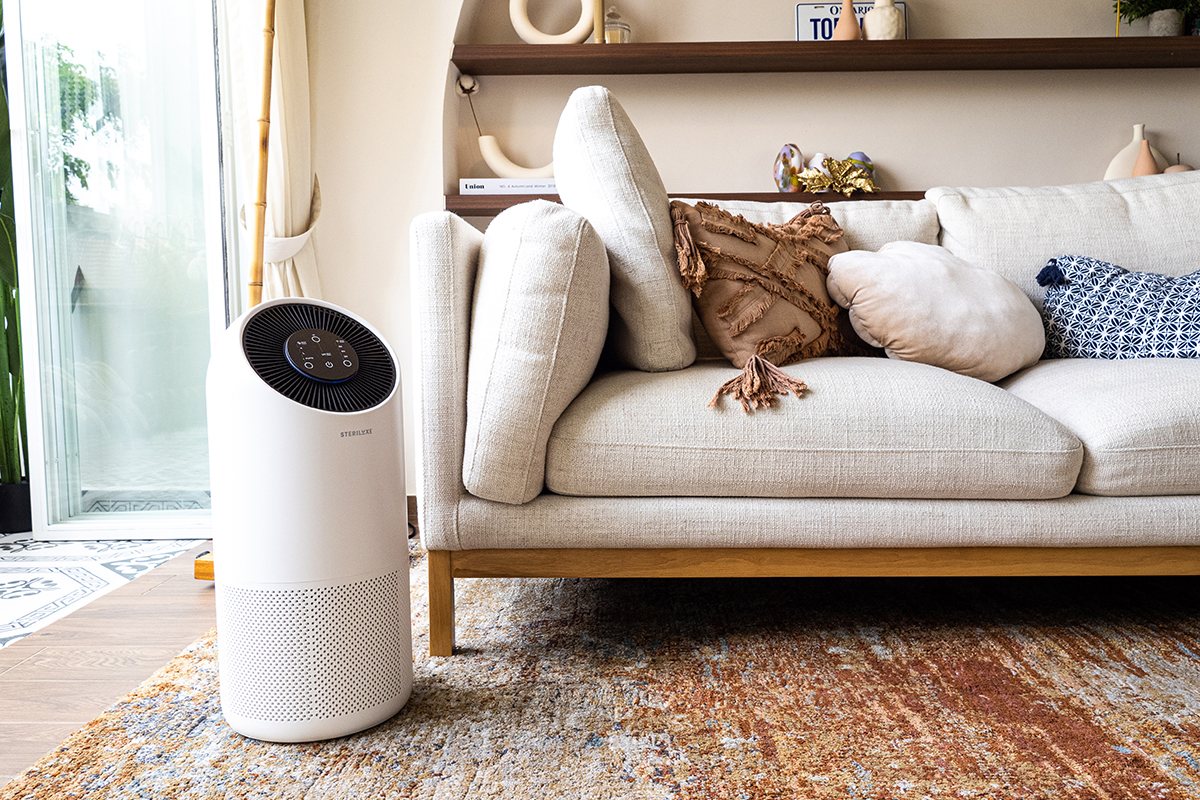 A great air purifier can help filter out harmful pollutants and allergens from indoor air, reducing the risk of respiratory problems, allergies and other health issues.
The Steriluxe Aire air purifier is one such device, with a medical-grade H13 HEPA filter that can remove 99.97% of airborne particles including PM2.5 and harmful germs.
It also has an activated carbon layer which neutralises unpleasant odours, absorbing harmful formaldehyde released by furniture, flooring, walls, and gas stoves.
Dyson Purifier Cool Formaldehyde TP09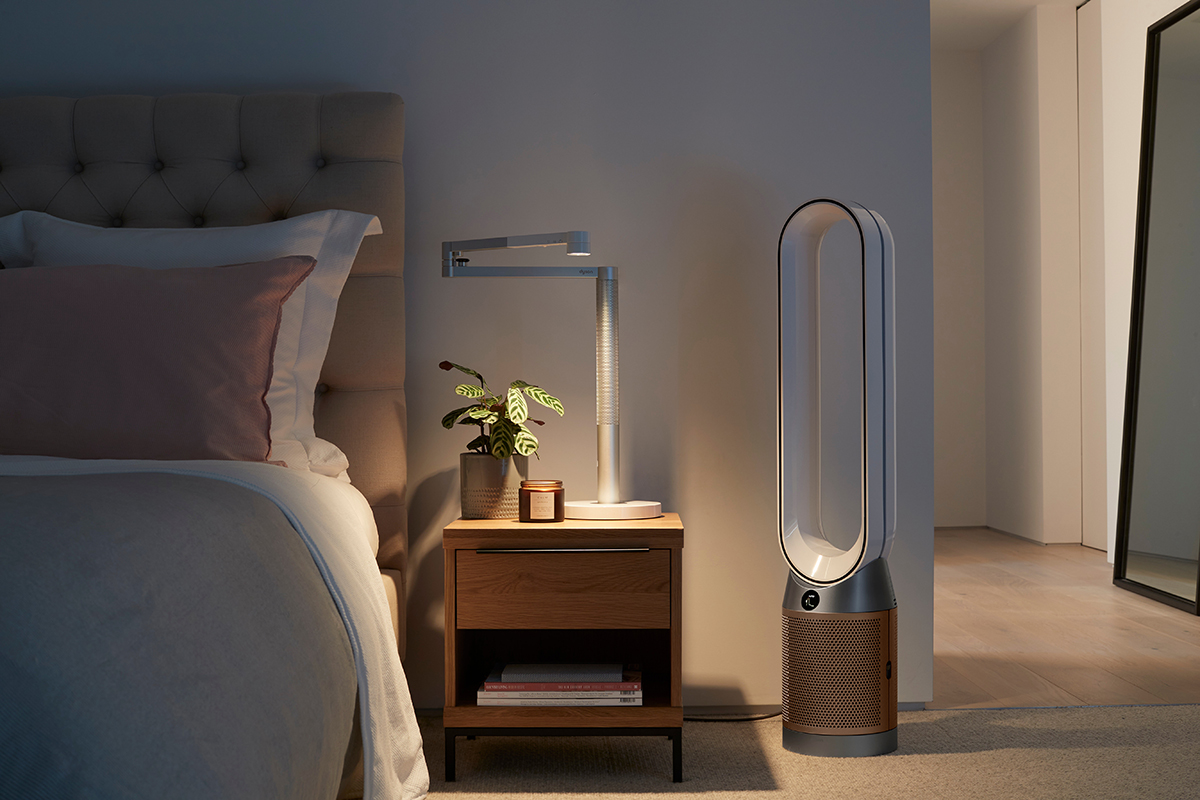 Engineered to sense formaldehyde and capture ultrafine dust, pollutants and allergens with HEPA H13 and activated carbon filters, the Dyson Purifier Cool Formaldehyde TP09 is a thorough and highly effective purifier that will make a noticeable difference in your air quality.
New homeowners are going to find it particularly handy, removing formaldehyde released by furniture, carpentry, paint, varnishes and some harsher cleaning products.
It's also an oscillating fan, expelling cool, fresh air in all directions—although its airflow isn't very powerful.
Read our full review here to find out more. Make sure to keep an eye out for our review of the new Dyson Purifier Big+Quiet as well, coming your way soon!
Philips Air Performer Purifier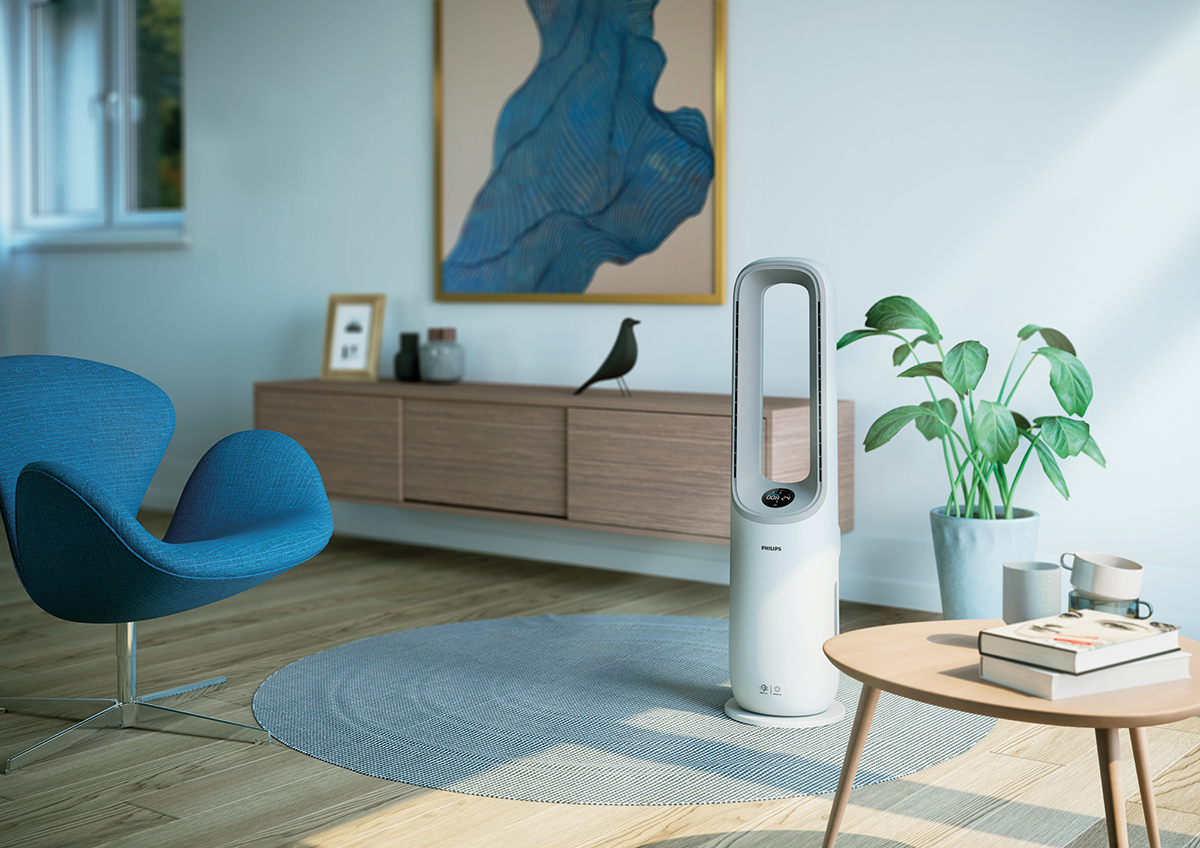 Not satisfied with the air quality in your home? Powered by AI, the new Philips Air Performer 2-in-1 Purifier & Fan aims to fix that. This smart air purifier automatically detects the room size and senses the air quality both indoors and outdoors, displaying allergens, harmful gases and humidity levels.
It then makes use of machine learning capabilities to anticipate your needs and purify the air as and when you want it to, maximising performance while keeping noise and energy consumption to a minimum.
A connected smartphone app allows you to monitor your air quality on the go and gives you full access to the purifier, even while overseas, so you're guaranteed a healthier home at all times.
LG PuriCare AeroFurniture Purifier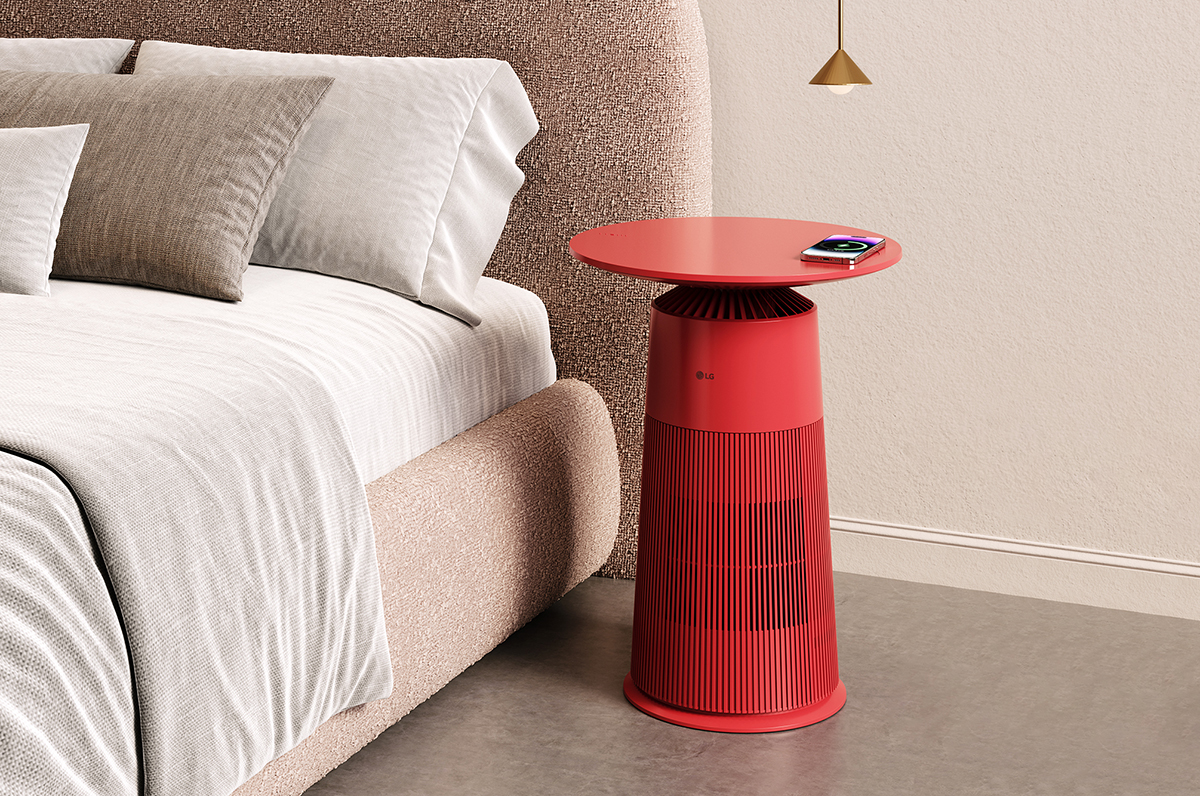 If you feel that you have no space to spare for an air purifier, how about an air purifier that doubles as a nightstand or side table? The LG PuriCare AeroFurniture combines air purification and furniture, making it perfect for compact city homes and bedrooms especially.
It's equipped with a 360-degree HEPA filter, which can eliminate up to 99.9% of airborne bacteria and ultrafine dust particles as small as 0.01 microns.
This air purifier also has a multi-stage filtration system, combining an ultra-fine filter, a dust collector filter and a deodorisation filter. On top of that, UVnano technology helps to remove 99.99% of bacteria on the fan blades to keep the air in your home extra pure.
novita A2+H Air Purifier + Humidifier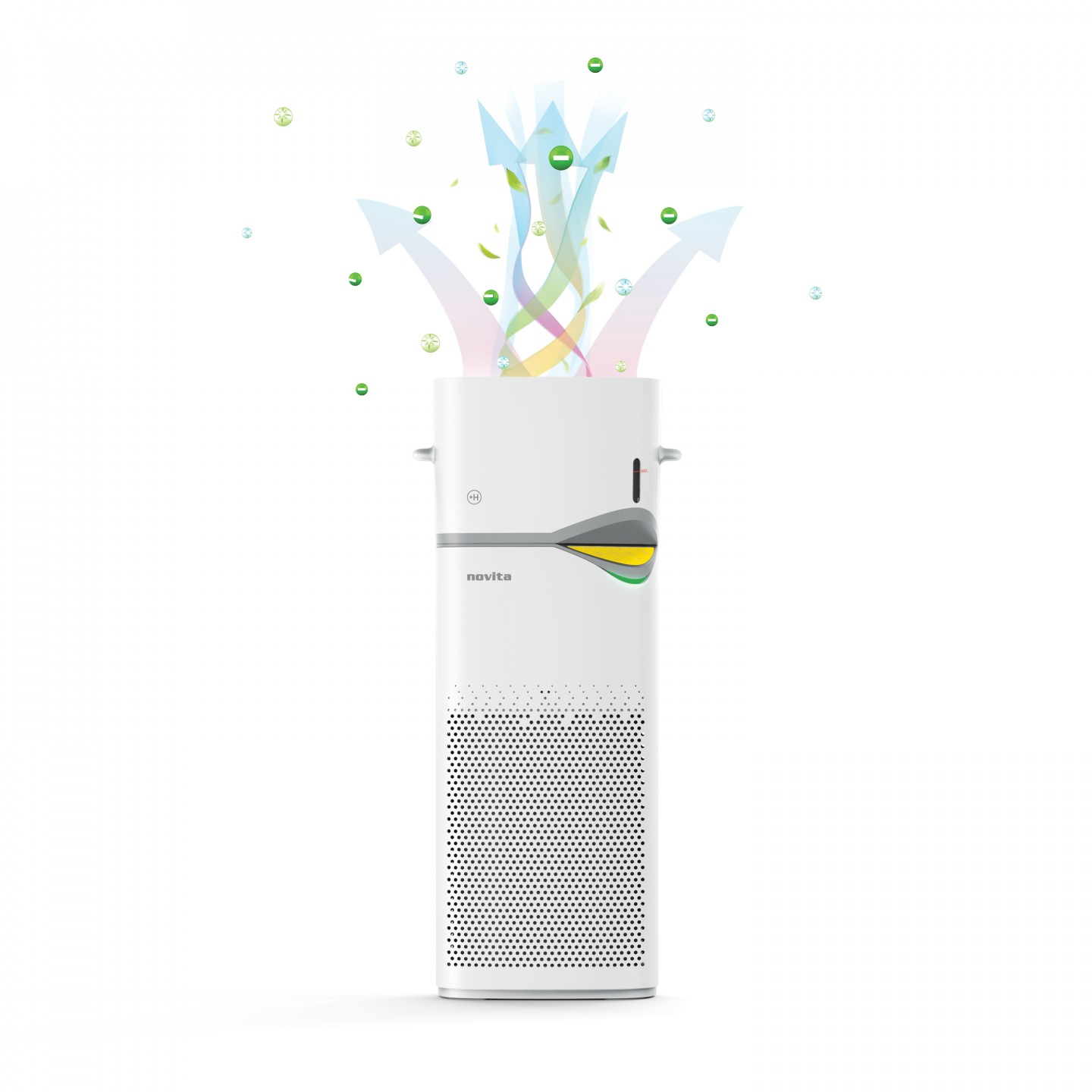 Get more from your air purifier with the novita A2+H, which purifies, humidifies, ionises and sanitises your home all at once.
As opposed to many air purifiers on the market, the novita A2+H is able to purify large spaces of up to 1,550 square feet, eliminating up to 99.97% of airborne allergens and germs in the process.
You'll also enjoy balanced humidity even while running your air-conditioning, as well as sanitised air thanks to the machine's ability to oxidise 99% of airborne bacteria through the evaporative humidification function.
For extra peace of mind, monitor your indoor air quality and control what's happening in your home from anywhere with the novita app!
SHARP KI-N40/KI-N50 Air Purifiers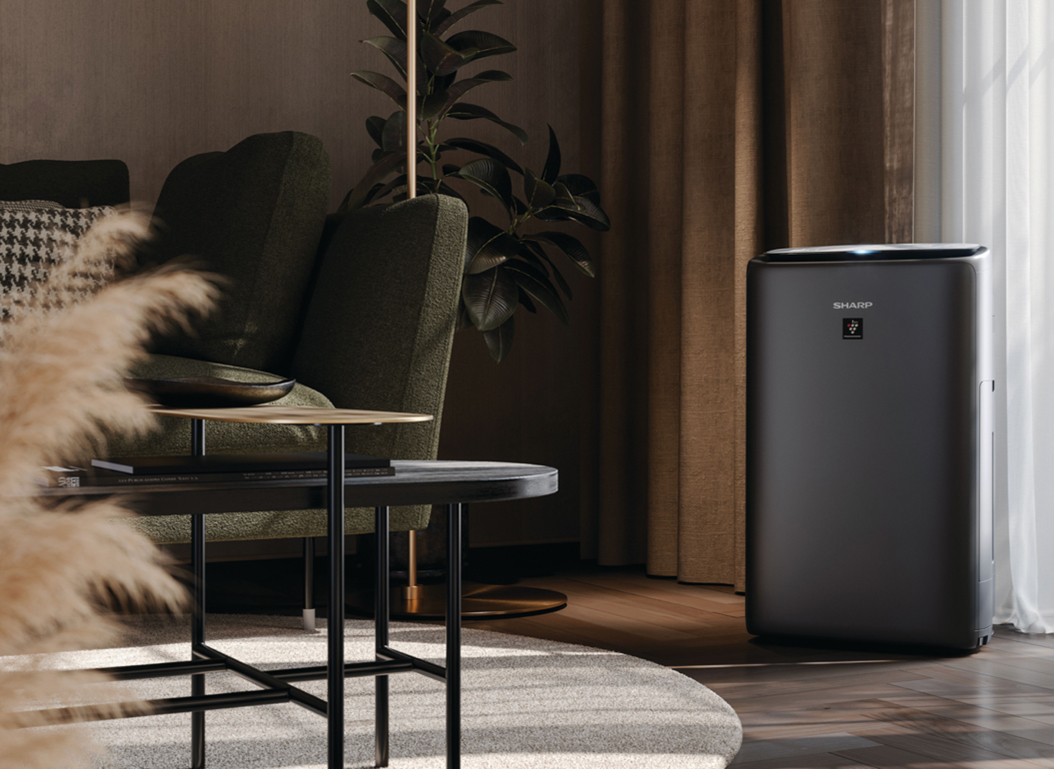 Treat yourself to cleaner, fresher air with the SHARP KI-N40 and KI-N50 Plasmacluster Humidifying Air Purifiers.
These don't just filter out airborne bacteria and impurities by up to 99%, but they also humidify the air, giving your skin a break from the constant air-conditioning.
While the KI-N40 covers up to 300 square feet, the KI-N50 model is ideal for a larger room, purifying and humidifying up to around 400 square feet.
For the most well-rounded experience, download the SHARP app to control your purifier remotely and visualise the air quality in your home no matter where you are.
Speco Ion Air Purifier + Sanitiser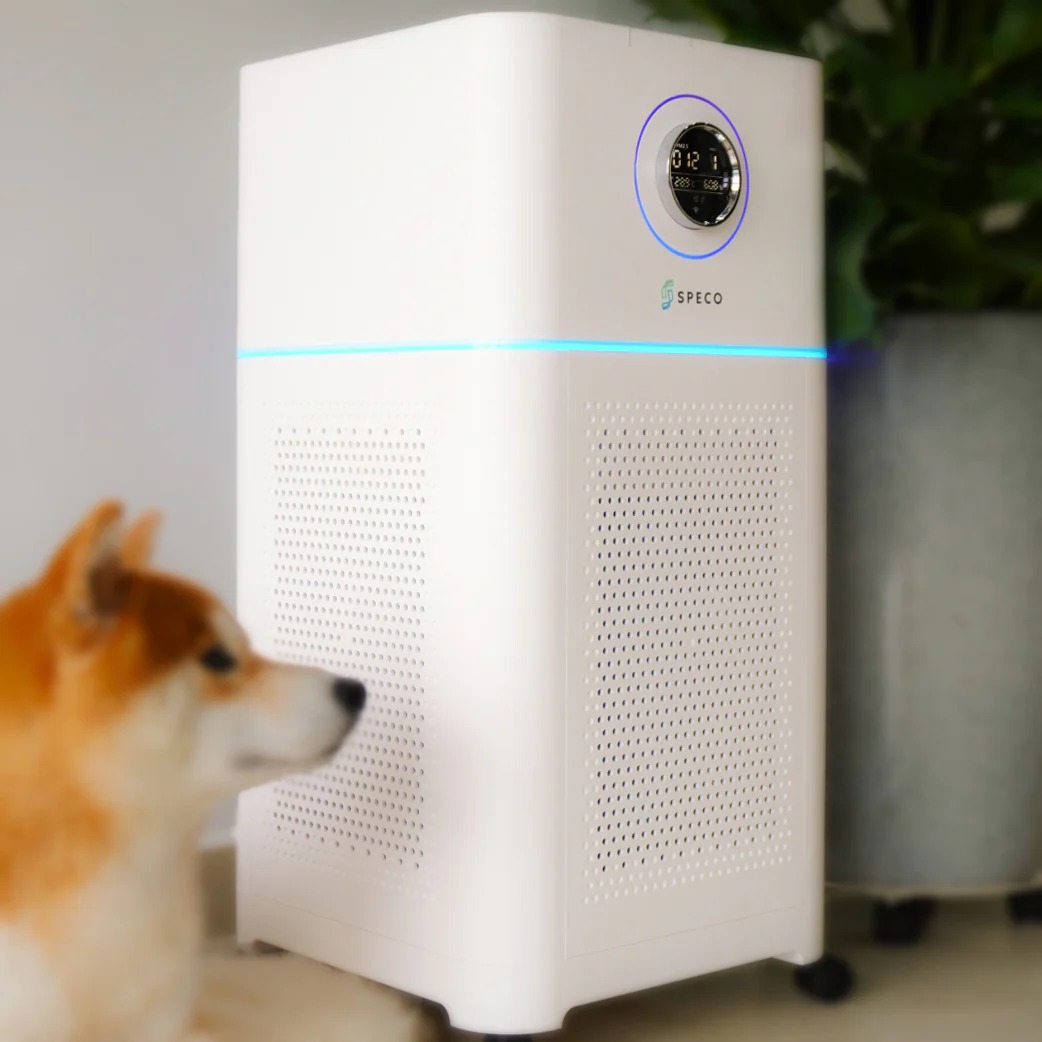 Air purifiers help to cleanse the air quality, but they don't truly sanitise a space—that's where the new Speco Ion comes in, a sanitisation machine that automates hygiene at home, saving you the effort of disinfecting your rooms by hand.
It doesn't just sanitise either, incorporating multiple air purification technologies on top of the sanitisation module, including ultraviolet light (UV) purification, ionic clusters and carbon-filtering for germs and VOCs.
This makes it a handy dual ambient sanitiser and air purifier, moreover equipped with smart technology for wireless operation and always keeping noise to a minimum for a tranquil environment.